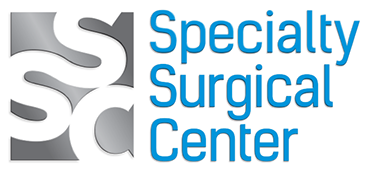 ORTHOPEDIC SURGERY
Our surgeons treat musculoskeletal trauma, sports injuries, degenerative diseases, infections, tumors and congenital disorders.
Total Knee, Hip, Ankle, Shoulder Replacement Surgery
Arthroscopic Knee Surgery, Meniscectomy, ACL and MCL Repair
Arthroscopic Chondroplasty
Arthroscopic Knee Synovectomy
Arthroscopic Shoulder Surgery and Rotator Cuff Repair
Ankle Arthroscopy
Achilles Tendon Repair
Bunionectomy
Carpal Tunnel Surgery
SPINE SURGERY
Minimally Invasive Robotic Surgery
Radio Surgery
Spinal Injection Techniques
Open Spine Surgery
PAIN MANAGEMENT
C-arm Fluoroscopic Procedures
Epidural Steroid Injections
Selective Nerve Root Blocks
Facet Blocks
Sacroiliac Joint Injections
Radiofrequency Neurotomy
Intercostal Blocks
Large Joint Corticosteroid Injections
Carpal Tunnel Injections
Occipital Nerve Blocks
Trigger Point Injections
Spinal Cord Stimulator Trials and Permanent Placements
Percutaneous Discectomy
Discography
Physical Therapy
Laser Therapy
Specialty Surgical Center can arrange the following Services:
CT and CTA Scans
MRI and MRA
X-Rays
Lumbar Myelogram
Braces, Collars, Splints
Electromyelogram (EMG)
Neuropsychiatric Testing and Evaluation
Specialty Surgical Center has partnered with local subacute nursing and rehabilitation Centers for those patients requiring additional care following surgery. These have 24 hour nursing care and progressive therapy seven days a week. This enables patients to regain their maximum potential and restores their abilities and confidence to return home.
These licensed rehabilitation centers offer:
Nursing care
Onsite Physician Services
Physical, Occupational and Speech Therapy
Post Surgery Rehabilitation
Auto Accidents and Work Injuries
Respiratory Care
Obesity and Bariatric Care
Diabetes and Dietary Management
Wound Care Infusion Therapy
Pharmacy, Diagnostic Laboratory and X-Ray Services