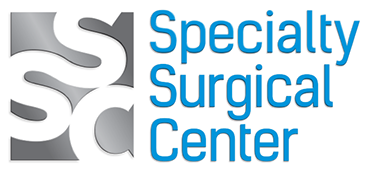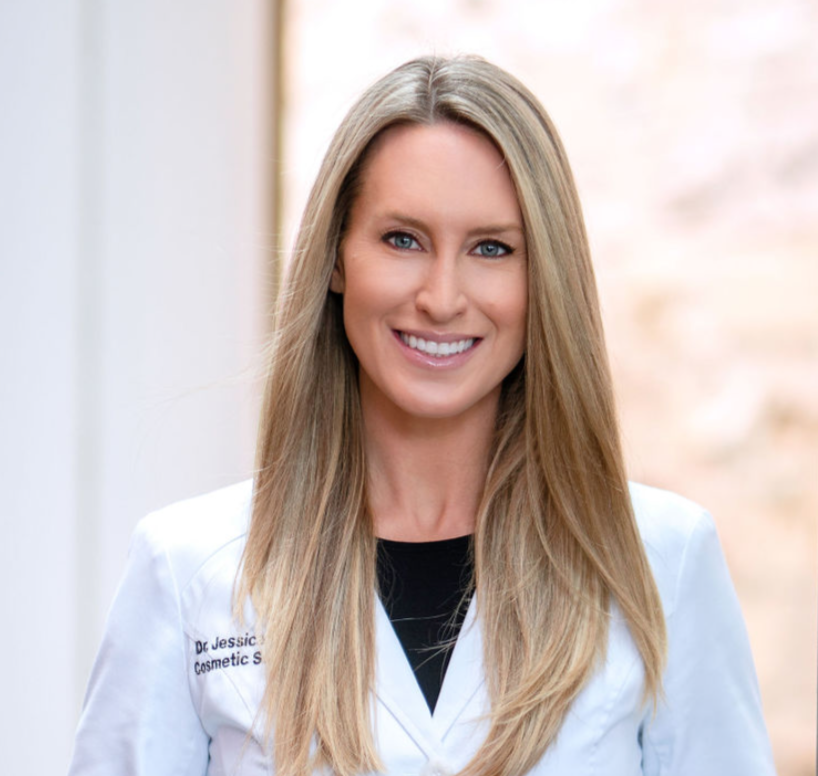 Dr. Jessica West
Dr. Jessica West is the Medical Director at the award-winning Michigan Center for Cosmetic Surgery. She completed her extensive training in full body cosmetic surgery in southern California, where she learned the most up to date techniques in aesthetic surgery.
She is a Board-Certified Otolaryngologist and Facial Plastic Surgeon, and completed her residency training in Otolaryngology & Facial Plastic Surgery at McLaren Oakland Hospital in Pontiac, MI. She then decided to pursue a highly sought after fellowship in full body cosmetic surgery with Dr. Jacob Haiavy, past president of the American Board of Cosmetic Surgery, in the Greater Los Angeles area. She brought her specialized training in full body, breast, and facial cosmetic surgery back to her native state of Michigan.
Dr. Jessica West completed her undergraduate education at Michigan State University, where she graduated Cum Laude from the Honors College. She earned a Bachelors of Science degree in both Human Biology and Psychology, with a specialization in Bioethics. She continued on to complete her medical degree at the Michigan State University College of Osteopathic Medicine in East Lansing, MI.
Dr. West is a Clinical Instructor in the Department of Surgical Specialties at Michigan State University. She also serves on the fellowship committee for the American Academy of Cosmetic Surgery. Her professional affiliations include: the American Academy of Cosmetic Surgery, the American Osteopathic College of Otolaryngology and Head and Neck Surgery, American Medical Association, American Osteopathic Association, and the Michigan Osteopathic Association.
Dr. West is enthusiastic about the field of cosmetic surgery, and channels her artistic and detail-oriented nature into her craft. She believes in the fundamental commitment to providing honest and patient-focused care to create consistently elegant and natural looking cosmetic results. She strives to make patients feel comfortable throughout their entire aesthetic journey, by taking time to answer questions, respond to concerns, and educate patients on all options available to achieve their desired outcomes.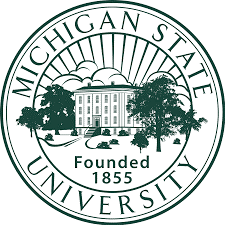 EDUCATION
• Undergraduate
o Michigan State University- Honors College
• Medical School
o Michigan State University College of Osteopathic Medicine
POSTGRADUATE EDUCATION
• Otolaryngology & Facial Plastic Surgery Residency ( Chief Resident)
o McLaren Oakland Hospital/ Michigan State University
• Cosmetic Surgery Fellowship
o Inland Cosmetic Surgery
o Surgical Arts of Inland Empire
o San Antonio Regional Hospital
FACULTY AND COMMITTEE APPOINTMENTS
• Michigan State University College of Osteopathic Medicine, Department of Surgical Specialties
o Clinical Faculty Member
• American Academy of Cosmetic Surgery, Fellowship Committee
o Committee Member
PROFESSIONAL MEMBERSHIPS
• American Osteopathic College of Otolaryngology and Head and Neck Surgery
• American Academy of Cosmetic Surgery
• American Medical Society
• American Osteopathic Association
• Michigan Osteopathic Association
• Michigan State Medical Society